Honey Be World Wide Legging, comfort and style in one piece
Taking care of the body is a priority. Why not do it in style? Honey Be leggings fit snugly around body curves, are extremely comfortable and give you more confidence, boosting your performance inside and outside the gym. The printed legging is on the rise and increasingly present in the looks of fitness. Aired to the taste of the Honey Girls, each collection launches relaxed and exclusive prints, ensuring that you feel beautiful and always motivated to overcome new challenges.
For us, limits do not exist. That's why we strive to always offer the best, as the experience of feeling very comfortable with our women's leggings, tested and approved. With them you are always ready to stretch, run, jump, dance and do your best.
The legging jeans that all Honey Girl needs to have. Jeans are a joker's piece in the wardrobe: it's all the time, besides being versatile and matching everything, including the fitness look. You will find in Honey Be World Wide a beautiful collection of jeans leggings made of high quality micropoliester, with supermacious touch and exclusive prints.
A great differential of jeans leggings is that you can wear it anytime, either to get heavy in training or to face the routine of day to day, without leaving the charm aside. Find the one that suits you best and show your curves. Leggings to leave any training spectacular. With high durability fabrics, double waistband, laser cut, tulle and textures, our gym leggings are comfortable and lightweight, ideal for your fitness moment. From yoga to racing, know the pieces that were created for you to feel free to stretch, jump or bend.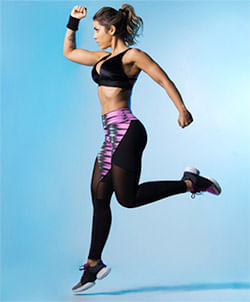 Fitness Leggings
Sophisticated, fitness leggings with strategic cutouts will make your workout even more stylish, as they bring the tulle blends with black fabric and vibrant colors. That's all you need to set new records.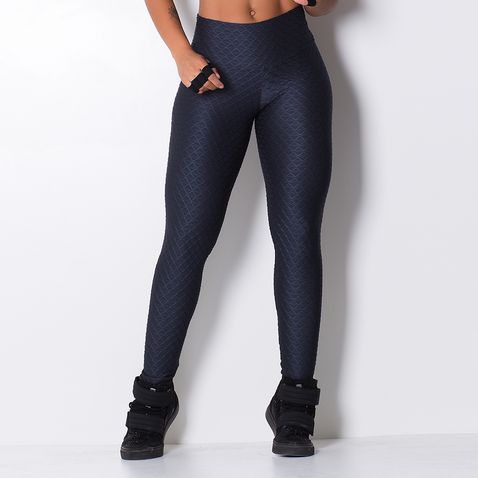 Shine Collection
You will not lack glitz in your workouts, with the leggings shine from the Shine collection. They are pieces developed with glossy polyamide of excellent quality and durability, which guarantees total comfort to the training.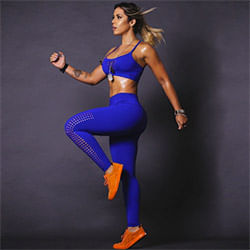 Female Legging
Modern and bold, feminine legging with laser cutout dispenses print. From basic, these pieces have nothing and are perfect for you to go beyond the traditional models. Try it!
Honey Be World Wide has legging pants for casual and sporty use
The legue pants have the power to give a unique and feminine touch to the look, not only to go to the gym, but also in the day to day. What Honey Girl does not have one, two or several in the closet?
One of the most beloved options is the black leggings, considered a key piece in looks. And not for less: besides being a piece that matches everything, never goes out of style. We love black legging!
At Honey Be World Wide you buy fitness legging wholesale. There are several models, such as cirrê legging, legging lines, sublimated legging and many others. They can be used with our fitness shoes, creating a feminine athleisure to also carry on the streets.
All parts with quality assurance.
Arrase in training and look.
Buy online for resale.
Gym clothes with factory prices.